Ducks Go Here, Giraffes Go Here T-Shirt
The legendary Duck and Giraffe T-Shirt debuted in 2003. When supplies quickly ran out, the design was placed into the vault... until now. This is your chance to join the rest of the world as we all wonder where ducks and giraffes go. Be prepared for an improved disposition, pep in your step, and lasting friendships.
Click to order the Ducks Go Here, Giraffes Go Here T-Shift, shipped to your door. Each order comes with the companion Duck and Giraffe Book of Theories ebook and Duck and Giraffe Theme Song delivered instantly.
The shirt is of the highest quality. It's a made in America, extra comfortable, cotton, American Apparel Fine Jersey T-shirt. Shirts are available in a sizes for men, women, youth, and kids, and even infant onesies! Get a shirt in your favorite color: Black, Red, Asphalt, Cranberry, Orange, Navy, Eggplant, Olive, and Lieutenant (see right).
Each shirt is printed individually and ships from LA, so allow 2 weeks for delivery of the shirt, but enjoy your Book of Theories and theme song instantly!
The Companion Duck and Giraffe Book of Theories
Wearers of the Duck and Giraffe T-shirt feel proud, inspired, and are a magnet for interesting and inquisitive people. They are also often asked the meaning of their shirt: Who are Duck and Giraffe? Where are they going? Why does their car have three wheels?
To preempt some of these questions, I have created the companion Duck and Giraffe Book of Theories. This fully-illustrated 78-page ebook contains the fifty top theories as to what is going on with Duck and Giraffe. Here are some samples: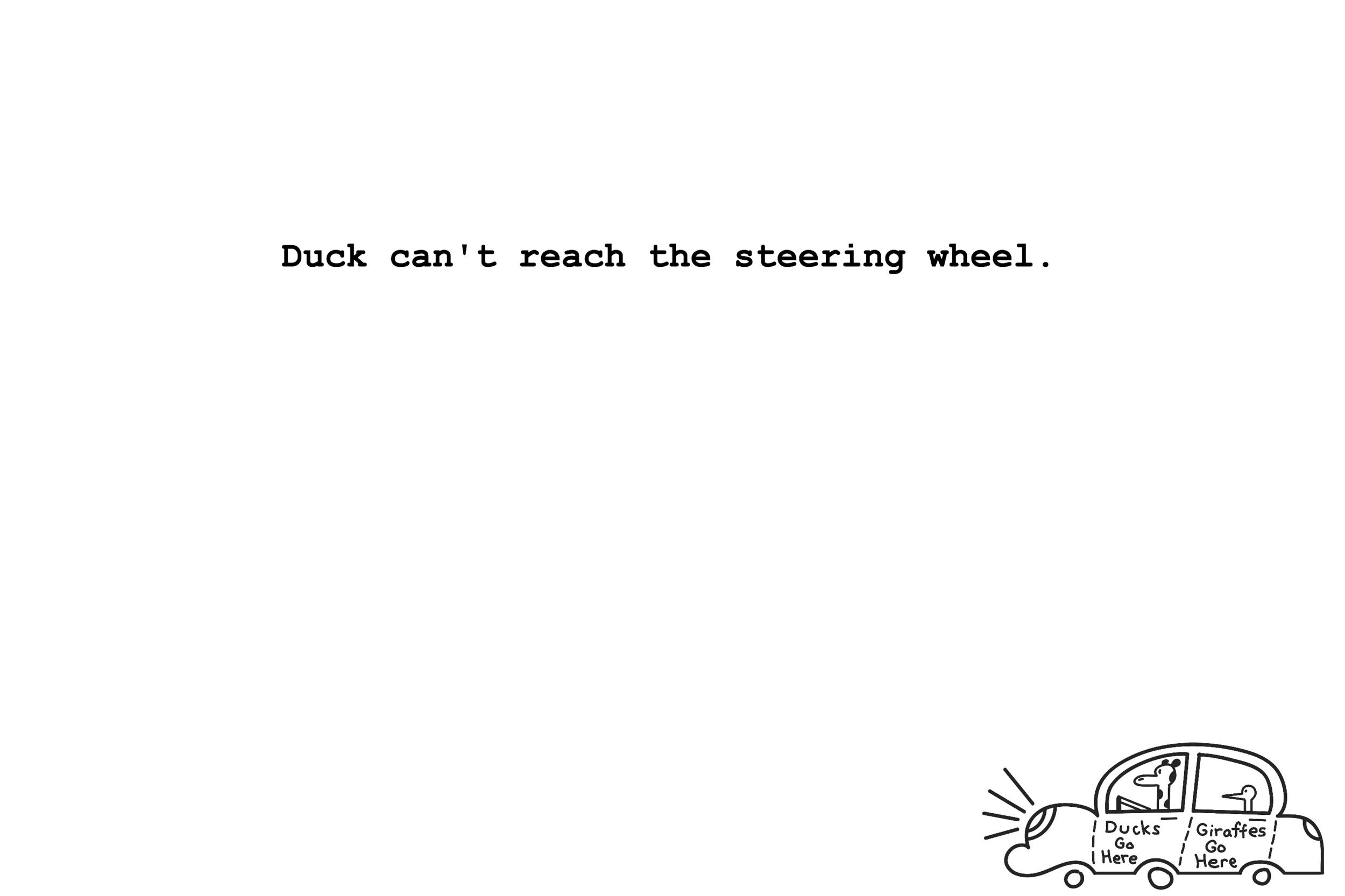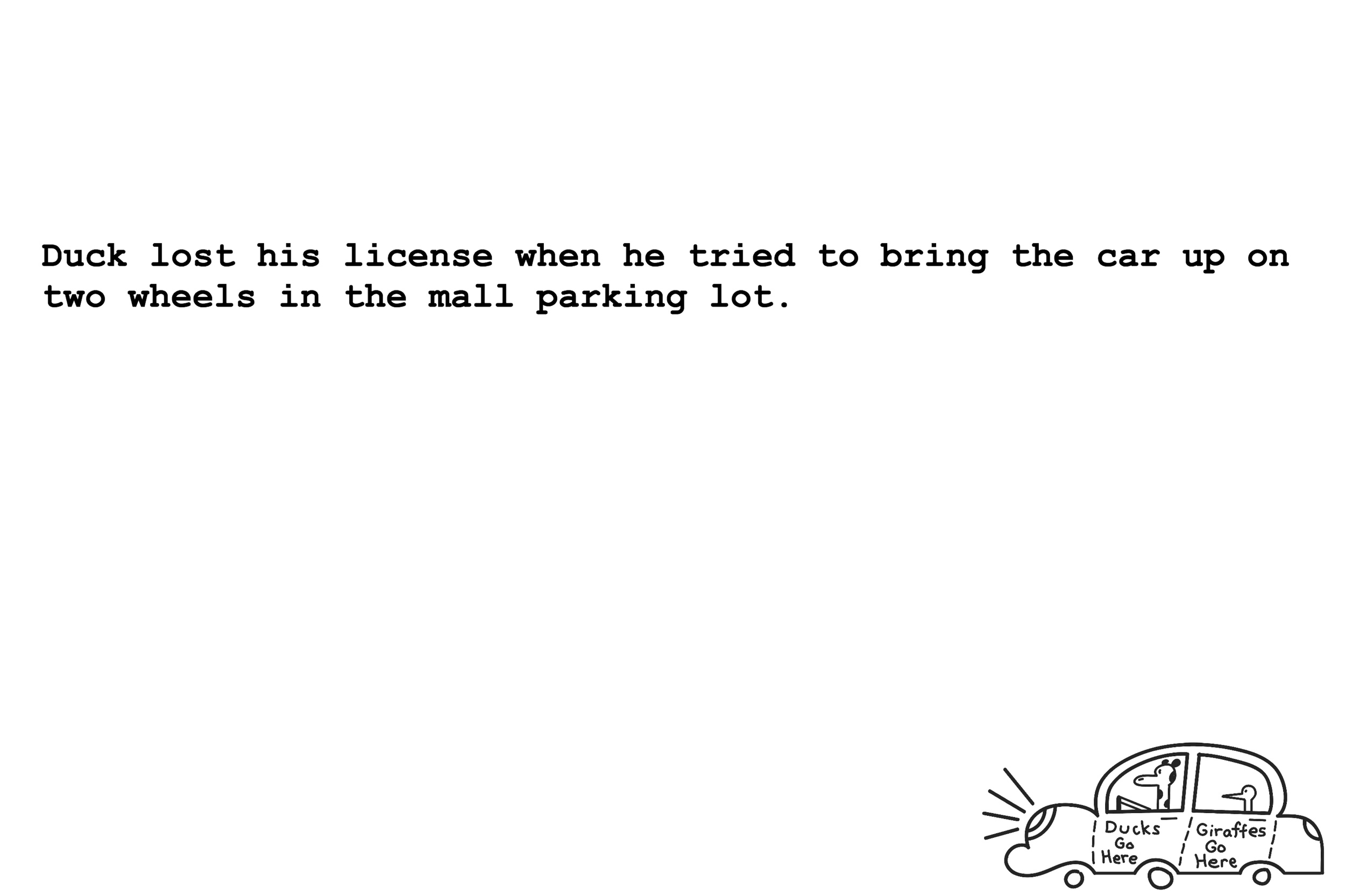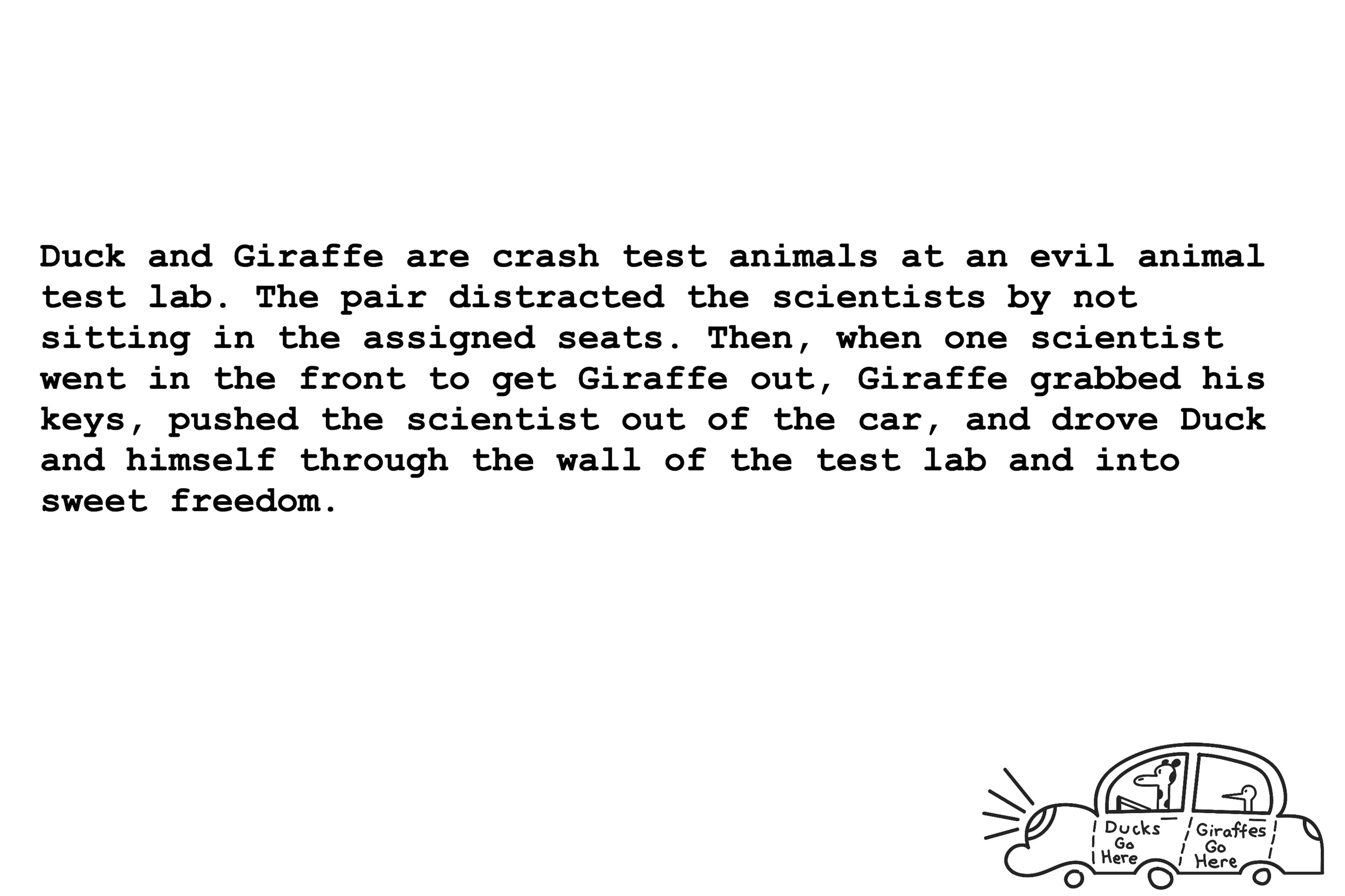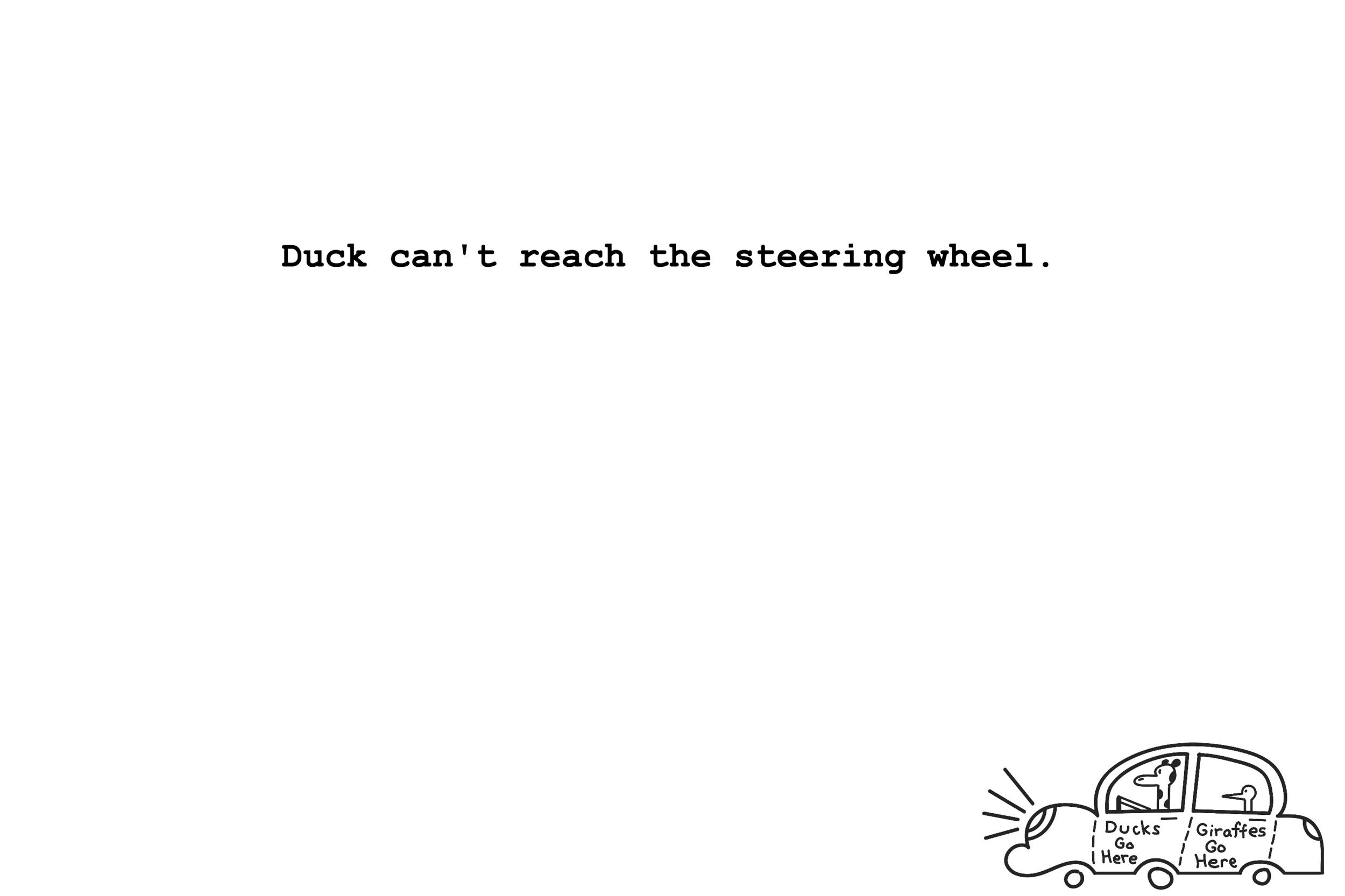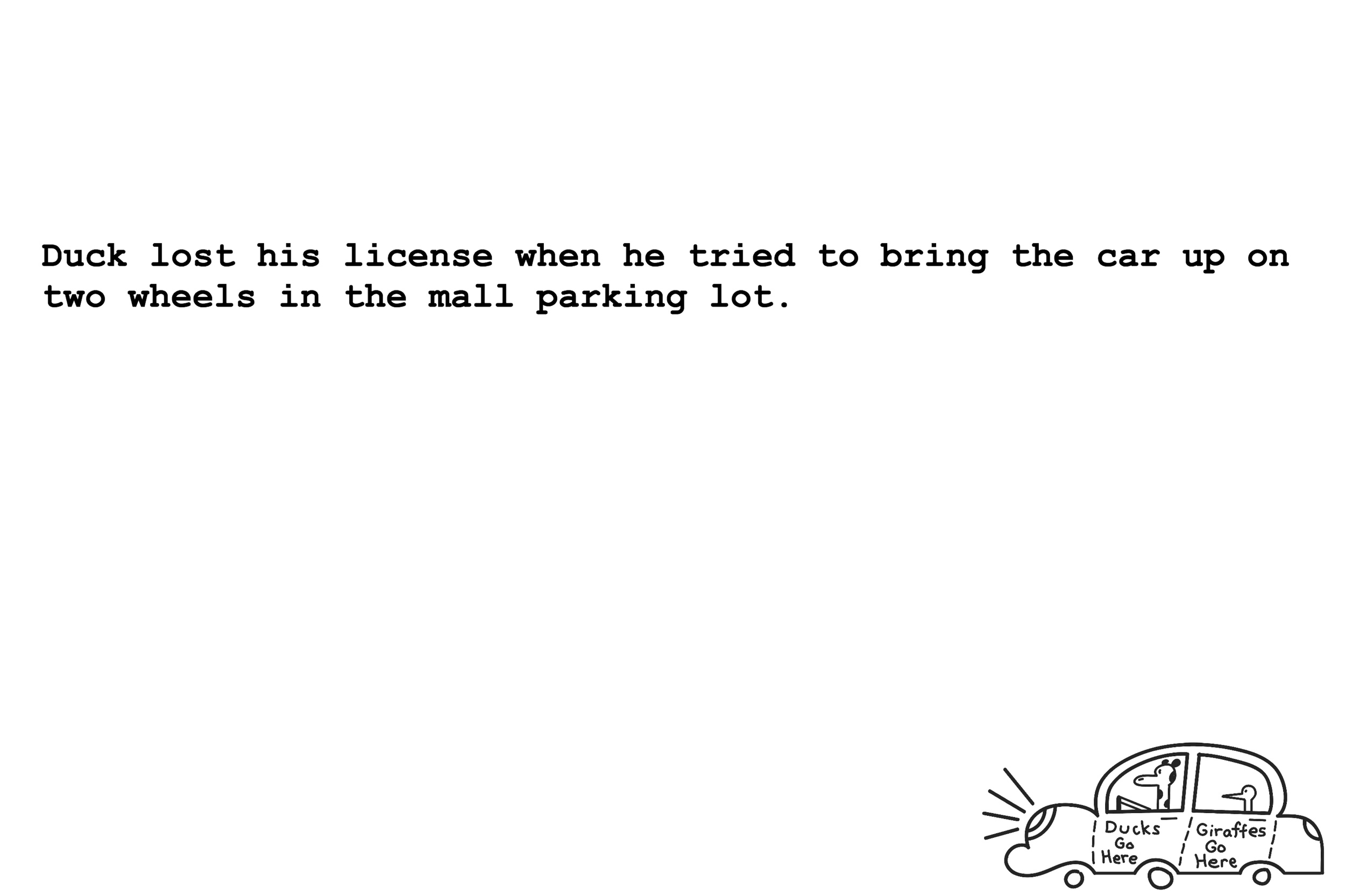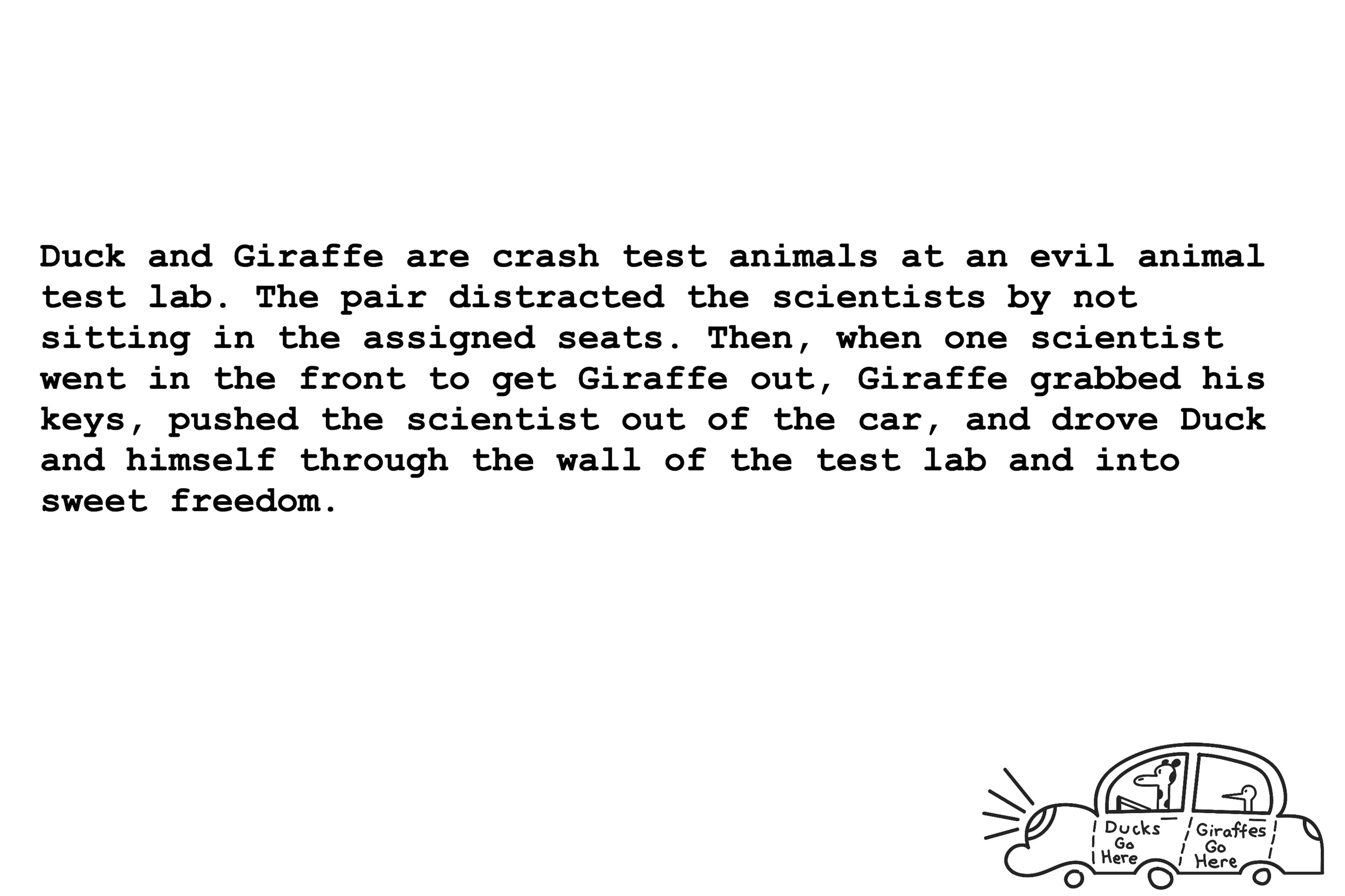 As an extra special gift, all purchasers of the t-shirt will receive an mp3 of the never before released Ducks Go Here, Giraffes Go Here Theme Song.
With the t-shirt on, the theme song in your head, and the ebook loaded on your computer or mobile device you will be ready for anything.